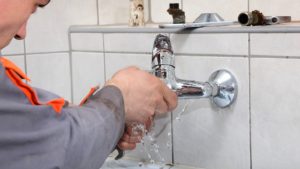 While most homeowners in Australia place extra care with their plumbing and gas fitting needs, they are also cautious when it comes to the price of such services. Plumbing services mostly cost around $80 an hour but can go for $75 an hour for a simple gas fitting job and $90 an hour for complex repairs and installations.
Factors that determine the cost
On average, a gas fitting or piping cost can go around $225, but this only applies to straightforward tasks that do not require removal of the existing pipes.
If the gas fitting has some issues, you will need to check the average rates to determine how much you need to spend once they are done.
Factors that will determine the prices are:
Size of the house
Number storeys
Difficulty of the task
Removal of existing pipes
Materials needed
Residents in New South Wales, South Australia, Queensland and Victoria are paying gas fitters around $80 per hour. The Australian Capital Territory is paying slightly higher with $84 per hour while Western Australia cost is the highest at $99.50 per hour for the services of a gas fitting company.
Total cost for such services can go around $1,100 to around $4,500 and these are mostly depending on the simplicity and complexity of the job.
For instance, the total cost of $1,100 can be because of a damaged water pipe that made the hot water system leaked which required pipe replacement. While the total cost of $4,500 is for the services of also a pipe replacement of a hot water system that is located inside the wall of a bathroom duct.
Before you hire a gas fitting contractor, make sure they are qualified and that they are experienced so that they will be able to do the quality service that is right for your money.