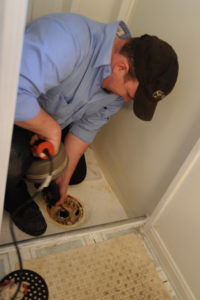 Plumbing problems happen all the time and may cause a big distraction to your daily routine. While you can take care of some plumbing problems, there are cases that you really need a residential plumber for your home and fix your drain.
Do you know that plumbers do not just fix drains since they also have other services which you can ask them to do? When it comes to unclogging drains, they mostly have the most up to date de-clogging technology to carefully remove those unwanted blockages.
They can also remove the unnecessary soap scum, grease, build up organic matter and so on. For difficult clogs, they can even do a video camera inspection to see where the clogs, possible cracks, root infiltrations, and leaks are happening.
They also do the installation, repair, and do replacement of toilets, faucets, sink and even water heater. When leaks in your house occur, make sure that you fix this right away since more problems can occur if you just ignore or delay the repair of it.
Other plumbers are capable of providing service and repair for natural gas fixtures and appliances. However, you will have to make sure that the plumber is certified and well-equipped to provide gas fitting services.
Plumbers are not created equal so make sure you hire a plumber that is professional and service oriented. Whether you just want to add a new appliance in the basement, or just need minor plumbing repair, it is necessary to always look for a well-equipped plumber to ensure quality service and guaranteed result.